Genito-urinary medicine (sexual health)
The medical genito-urinary department (also called GUM or sexual health), based at St Helier Hospital is managed by Chelsea and Westminster Hospital NHS Foundation Trust as part of their Sexual Health Sutton service. The service is available to anyone wanting advice and information about all areas of sexual health.
A free and confidential service is offered in a non-judgemental atmosphere so that you feel able to discuss your concerns with the team. Care is delivered by friendly and approachable staff, who will ensure that your needs are understood and appropriate care is given.
The following services are provided:
Information on prevention, screening and treatment of sexually transmitted infections and other related problems
Free condoms and safer sex information
HIV testing and HIV/AIDS information and advice
Follow-up care for HIV positive people
Clinical psychology
Contraceptive advice
Emergency hormonal contraception (the 'morning after' pill)
Hepatitis screening and vaccination for those at risk
Assessment and treatment of sexual health-related mental and emotional problems, and sexual difficulties
Information, advice and counselling on all aspects of sexual health and sexuality
Referral for termination of pregnancy
Treatment for people with a chlamydia positive result from an external screening programme
Post exposure prophylaxis for HIV exposure.
Any information discussed is strictly confidential. For the latest information about the clinic, please visit Sexual Health Sutton.
Key staff
Elizabeth Sherlock - Service Manager
In this section you'll find: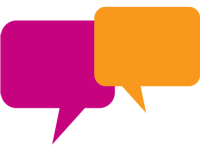 Genito-urinary medicine
We are located on the ground floor, D block, St Helier Hospital.
Reception for general enquiries
Tel: 020 8296 2543
HIV nurses
020 8296 4777
Walk-in sexual health clinics
Monday to Friday, 8.30am - 11.30am (door opens 8.15am)
Our walk-in clinics always operate on a first come first served basis and do fill up quickly. Unfortunately once we are full to capacity we do close the clinic so please arrive early to avoid disappointment.
Appointment sexual health clinics
Monday, 2pm - 4pm
Tuesday, 4pm - 6.30pm
Thursday, 2pm - 4pm
The Point - our walk-in clinic for people aged 20 years or under
Wednesdays, 3pm - 5.30pm
Same-day HIV testing
By appointment on Thursday mornings
HIV doctor clinics
Tuesday, 9.30am - 12noon
Thursday, 2pm - 4pm
An 'express clinic' is also available for people who are symptom-free, do not need treatment and just want a rountine sexual health check up every Tuesday from 1.30pm-3.30pm (please make an appointment beforehand).
Please note: we are closed bank holidays