"TO KNOW THAT YOU'VE BEEN A PART OF THEIR CARE, AND TO SEE THEM LAUGHING AND SMILING LIKE NOTHING HAPPENED AT ALL, IS EXACTLY WHY WE DO WHAT WE DO."

"WE GIVE 100% FOR OUR PATIENTS AND THE WIDER COMMUNITY – THEY ARE THE PEOPLE WHO MATTER MOST, AND WHY WE'RE HERE."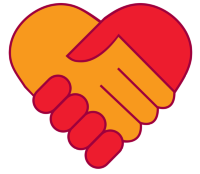 We're recruiting nurses now!
Come along to our open day at St Helier Hospital on Saturday 27 February.
Epsom Hospital
Dorking Road, Epsom
Surrey, KT18 7EG
Tel: 01372 735735
St Helier Hospital and Queen Mary's Hospital for Children
Wrythe Lane, Carshalton
Surrey, SM5 1AA
Tel: 020 8296 2000
Sutton Hospital
Cotwold Road, Sutton
Surrey, SM2 5NF
Tel: 020 8296 2000
Join our Patient First programme
An initiative that will help to ensure each and every patient is at the absolute centre of how our hospitals work.

Target: 95% of all patients attending accident and emergency (A&E) departments should be treated, admitted or discharged within a maximum of four hours

Result: 94.2% in October 2015

We are committed to reducing hospital-acquired infections and have made great progress in the last 10 years. So far this year (2015-16), we had two cases of MRSA and 16 cases of C. difficile (as at October 2015).

In November 2015, 93.7% of patients said they would recommend our services to their friends and family if they needed care. 2.7% said they would not.

Our hospitals have been given the second lowest possible risk rating by the Care Quality Commission (CQC) - a five (one is the highest, six is the lowest)
Latest news