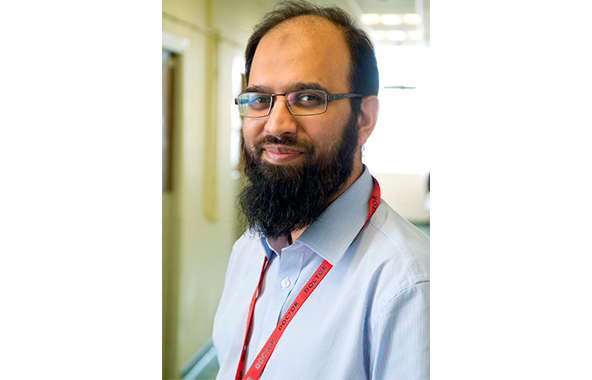 Stay safe during the busy bank holiday
Staff from Epsom and St Helier hospitals are urging local people to take extra care over the long weekend and to only come to A&E in genuine emergencies, after more than 1,300 people came to the departments over the last bank holiday.
Bank holidays are often very busy times for hospitals across the country, and although our A&E departments are open 24/7 and are staffed by experts trained to deal with any situation, such large numbers of patients through the doors can mean long waits for people with more minor injuries, and can put additional pressure on the service.
Dr Amir Hassan, Clinical Director for A&E, said: "We work incredibly hard to make sure that every patient in A&E is cared for in a compassionate and timely way, but understandably, our sickest patients (who are often in a life-threatening condition) have to take priority.
"The majority of people who come to our A&E services are in genuine need, but if you need medical care and it's not an emergency you may face a long wait, and there are a number of alternatives to consider that could help you avoid that."
Alternatives to A&E over the weekend include:
GP out-of-hours – you can still call your GP outside normal surgery hours, but you will usually be directed to an out-of-hours service. The out-of-hours period is 6.30pm to 8am on weekdays, and all day at weekends and on bank holidays.
Seek advice from NHS 111 – the non-emergency number for the NHS. It's fast, easy and free. Call 111 and speak to a highly trained adviser, supported by healthcare professionals. They will ask you a series of questions to assess your symptoms and immediately direct you to the most suitable medical care
NHS walk-in centres and minor injury units, which deal with minor injuries and illnesses, such as infections and rashes, blood pressure checks and lacerations.
However, if you experience a genuine life-threatening emergency, such as loss of consciousness, acute confused state, fits that are not stopping or persistent chest pain, please call 999 immediately.
Amir said: "We would like to thank the local community for their support in making sure only emergency cases come to A&E, but most of all, we want people to enjoy their weekend, and not spend it with us in A&E if it can be avoided! Whilst everyone likes to have fun on the long weekends, we would ask people to please do so responsibly, especially if you are drinking. Don't let a night of fun become a night at your local A&E."
For more information about NHS departments, including A&E and non-emergency units, please visit www.nhs.uk.