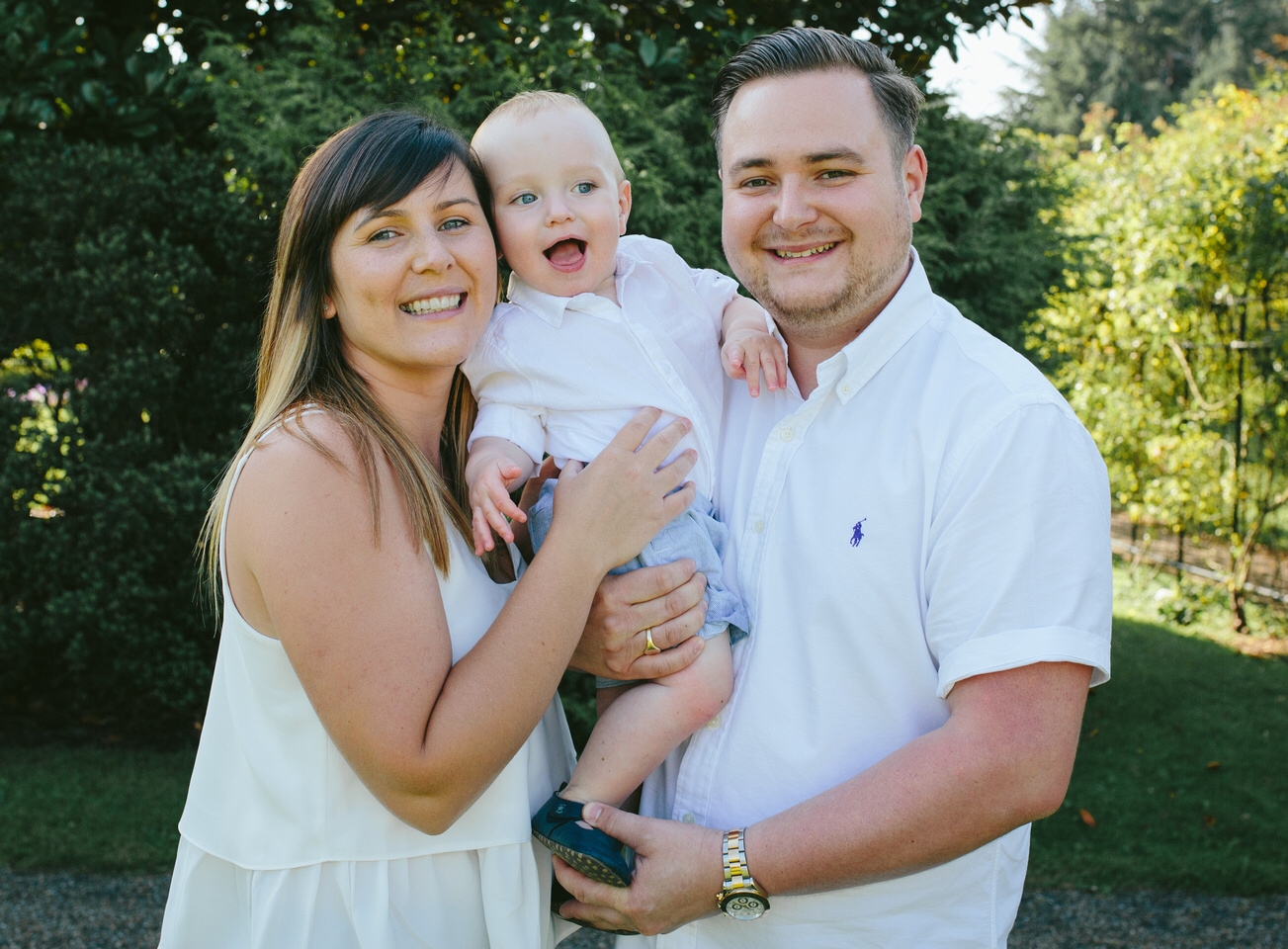 Grateful mum raises over £3,500 for St Helier's Neonatal Unit
A grateful mum raised over £3,500 for the Neonatal Unit at St Helier Hospital as a thank you for the care her son received when he was born six weeks early.
Sophie Gilloway's baby boy, Freddie, arrived on Friday 22 July 2016, six weeks before he was due. As a result, he needed to be cared for in the dedicated Neonatal Unit (which specialises in and provides emergency care for new born and premature babies), where he spent two weeks in an incubator.
Sophie was so touched by the reassurance and support that staff on the unit provided to her and her family that she decided to try and give something back and hosted a special glitter ball fundraising event on Saturday 4 November 2017 at The Holiday Inn, Sutton.
The evening was a night to remember, with a three course meal and drink on arrival, live entertainment from an MC and a magician, as well as a raffle where some great prizes were won. Sophie said: "I'm so grateful to all of the team on the Neonatal Unit, especially the nurses – they were always so friendly and approachable, but never panicked. The reassurance they gave us was really important, especially during such a frightening time.
"My family also found the staff extremely supportive – the nurses don't just provide care to the baby and mother, but are incredibly considerate to other family members too. I just thought it was a great service that we sometimes might take for granted. And that's why we threw the glitter ball bash to raise funds for the unit – we wanted to say thank you for the care we received and try to give something back so that other families in a similar position can benefit too."
Lorna Bramwells, Head of Nursing for Paediatrics and Neonatal Nursing, said: "We are so touched that Sophie and her husband Adam arranged this amazing event in our honour! We heard that it was a brilliant do, and it's lovely that local people were able to go out and have a great evening while at the same time, raising much needed funds for us. I would like to say a huge thank you to the whole family and everyone involved in organising the event."
Speaking about the day Freddie arrived, Sophie said: "We really weren't expecting Freddie to arrive that day. I thought my waters could have broken, but I was so shocked I didn't want to believe it. But I rang the hospital and they told us to come in – we arrived at 9.30am and quickly realised that our baby was in fact coming six weeks early! He was born at 3.56pm, weighing 5lb 6oz and was put straight into the incubator.
"The first ever time I held him, I felt a whole range of different emotions. I was so happy and excited to have that precious moment with my son, but still felt a little sad that it didn't happen straight away. It was overwhelming in a good way. It is a memory that I will never forget."
For more information about our Neonatal Unit or to donate to the cause, please contact Fiona Herbert via email on fiona.herbert@nhs.net or call 020 8296 2890.