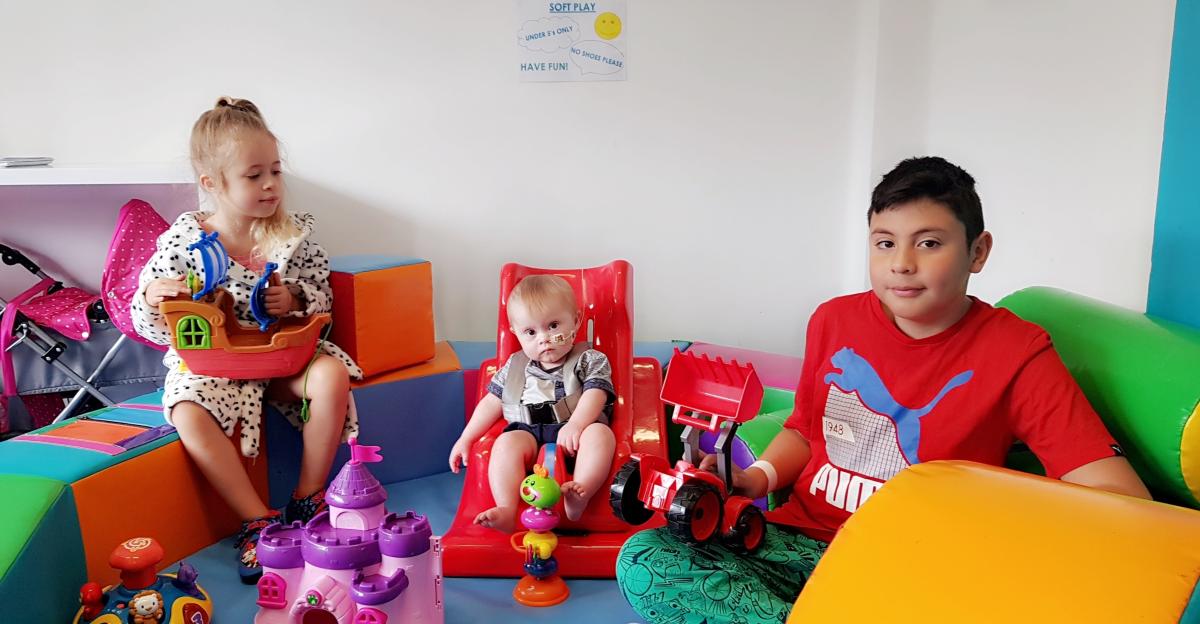 Santa needs a little help this festive season with the Epsom and St Helier toy appeal
Staff in the dedicated children's hospital and children wards at Epsom and St Helier hospitals are kindly requesting new toy and book donations to give as gifts to their young patients this Christmas, following the huge success of last year's toy appeal.
Christmas and the festive season is usually a time to spend with loved ones, but for children and young people spending the holidays feeling unwell and poorly on a hospital ward, it can be an upsetting time. Last year, thanks to all the support and generous donations from local people and organisations, we were able to spread some joy during what can sometimes be a scary experience for children by giving out presents.
Lorna Bramwells, Head of Nursing for Neonates, Children and Young People said: "We believe that it is really important for every child and young person, whether an inpatient or outpatient, to have a positive experience at our hospitals and we hope that with your help we are able to make their stay a bit more bearable.
"Please lend a hand this Christmas to ensure that a child has a gift to open by donating new toys or books for children aged between 0–16 years old. Whether you would like to donate just one gift or more, we would really appreciate any donations we receive, no matter how big or small.
"Toys are fun to play with but also can be: comforting, a distraction, a way to relieve boredom and motivation for recovery and rehabilitation. Some toys can even help some children to relieve any anxieties that they may face regarding their stay away from home."
Some suggested gift ideas are:
Board games/puzzles
dolls/action figures
interactive books
soft toys
CD players/CDs
developmental toys such as stacking blocks
arts and crafts such as paints and Playdough, colouring books/pens
sensory toys such as Bop It and fidget toys.
Unfortunately we are not able to accept second hand toys due to infection control and health and safety guidelines.
Donations can be dropped off at Queen Mary's Hospital for Children's Outpatient Department at St Helier Hospital, Wrythe Lane, Carshalton, Surrey, SM5 1AA or at Casey Ward, first floor, Block A, Epsom Hospital between 9am – 4.30pm, Monday to Friday.
If you have any questions or would like further information, please contact Play Specialist Amanda Laughton on 020 8296 2000 extension 8760.