Our trauma and orthopaedics department provides:
Acute care for patients with musculoskeletal injuries (such as fractures and dislocations)
Planned care for patients with bone and joint disorders
Care of children with orthopaedic problems and injuries
We offer care for almost the entire range of orthopaedic problems. Our Elective Orthopaedic Centre (EOC) is a recognised as a national centre of excellence.
We are actively involved in training junior surgeons and teaching medical students from St George's Medical School.
Our Hip Fracture Unit at St Helier Hospital is nationally recognised to be in the top 5% of hospitals providing best practice in the treatment of fractured hips.
Outpatient services are offered at St Helier, Epsom and Leatherhead hospitals.
Inpatient services are offered at St Helier and Epsom hospitals as well as the Elective Orthopaedic Centre at Epsom.
Children's orthopaedic services are provided at Queen Mary's Hospital for Children (QMHC), with outpatients at Epsom Hospital - our paediatric orthopaedic service is part of a joint service with St George's Hospital Paediatric Orthopaedics Department.
All planned care is being provided at Epsom General Hospital and the EOC.
All acute emergency care for trauma and musculoskeletal emergencies for children and adults is provided at St Helier Hospital.
Contact details
Trauma and Orthopaedic POD (for all patient queries)
Tel: 01372 73 5096
Email: orthopaedics-sth@nhs.net
Trauma Co-Ordinator (for trauma admissions)
Tel:07975 232 225
Clinical Director - Miss Andrea Sott
Email: andrea.sott@nhs.net
Service Manager - Ryan Moore
Email: ryan.moore@nhs.net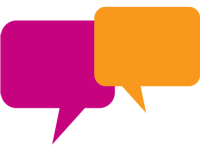 Outpatient Booking Centre
Our Outpatient Booking Centre makes it easier to book, amend or cancel outpatient appointments at our hospitals.
If you need to make, change or cancel your appointment, please call our Outpatient Booking Centre on 020 8296 2968.
For follow-up appointments, please contact the service directly.