The dermatology team comprises five consultants, specialist nursing staff, a specialist registrar, clinical assistants and a community dermatology nurse specialist. We provide treatment and care for a wide range of skin conditions.
The majority of care is provided at St Helier Hospital, although treatment and clinics also take place at Epsom, Sutton and Leatherhead hospitals.
Skin cancer
We manage around 1,000 skin cancer cases every year, more than any other centre or unit in our network. We are able to carry out the majority of skin cancer surgery at St Helier Hospital, and we are the chosen provider of Mohs micrographic surgery (the treatment of choice for locally recurrent skin cancers) for southwest London.
We also provide photodynamic therapy, a non-invasive treatment for pre-cancerous or thin skin cancerous lesions.
Paediatric dermatology
Child dermatology inpatients are treated at Queen Mary's Hospital for Children, where child outpatient clinics are also held.
Complex therapies
We have considerable expertise in the area of cytotoxic and complex systemic therapies for severe skin conditions such as psoriasis, eczema and scarring acne.
Laser unit
The SK:N laser clinic is a private unit based at Epsom Hospital that also provides some treatment on the NHS.
There is a day case laser list for Queen Mary's Hospital for Children once a month for general anaesthetic treatment of children's birthmarks.
Key staff
Dr Chris Harland, clinical lead and consultant dermatologist (St Helier)
Dr Vanessa Pinder, consultant dermatologist (Epsom)
Contact details
St Helier
Tel: 020 8296 3110
Fax: 020 8296 2193
Epsom
Tel: 01372 73 5120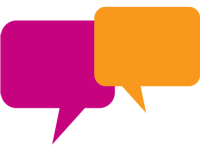 Outpatient Booking Centre
Our Outpatient Booking Centre makes it easier to book, amend or cancel outpatient appointments at our hospitals.
If you need to make, change or cancel your appointment, please call our Outpatient Booking Centre on 020 8296 2968.
For follow-up appointments, please contact the service directly.