Oral and maxillofacial surgery for adults
We are a referral service for dental practitioners and GPs at St Helier Hospital, for adult patients with underlying health issues or problematic extractions, dental phobics or anxieties. This includes extractions, apicectomies and soft tissue mouth biopsy.
We offer local anaesthetic in the department as well as day surgery for sedation and general anaesthesia. Patients requiring inpatient care, including overnight stays, will be transferred to St George's Hospital in Tooting.
We care for the head and neck (externally), which includes surgery for skin lesions, such as skin cancer.
We work closely with the accident and emergency (A&E) department for trauma, including facial lacerations (torn ragged wound) and fractures of the bones of the face.
We also offer access to orthognathic (jaw) surgery.
Contact details
Email: sthegh.oralandmaxillo@nhs.net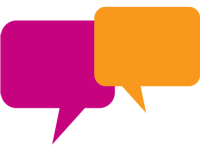 Outpatient Booking Centre
Our Outpatient Booking Centre makes it easier to book, amend or cancel outpatient appointments at our hospitals.
If you need to make, change or cancel your appointment, please call our Outpatient Booking Centre on 020 8296 2968.
For follow-up appointments, please contact the service directly.