Our Rheumatology department looks after people who suffer from diseases affecting their joints, bones and muscles. The service we offer covers:
General rheumatology clinics
Acute back pain management
Inflammatory arthritis including rheumatoid arthritis and psoriatic arthritis
Various auto-immune conditions, such as SLE, scleroderma and polymyositis
Vasculitic conditions
Infections of bone, joints and spine.
We are able to prescribe current drugs for managing inflammatory arthritis and osteoporosis. We also have strong links with other departments such as Radiology (x-ray) and immunology to help manage our patients' conditions.
Clinics
We offer a monthly paediatric rheumatology clinic and a weekly bone clinic for metabolic bone disorders and osteoporosis. Nurse-led clinics support the management of patients with inflammatory arthropathies and those using biologic agents such as TNF alpha therapy and rituximab.
Clinics are provided at both Epsom and St Helier hospitals. We can usually provide urgent appointments if requested by your GP.
Key staff
Dr Sanjeev Patel, clinical lead
Dr Oliver Duke, consultant r

heumatologist

Karen Tweed, clinical nurse specialist, Epsom Hospital
Josephine Walmsley, clinical nurse specialist, St Helier Hospital
Opening hours
Monday - Friday, 8am - 5pm
Contact details
Epsom and St Helier hospitals
Tel: 020 8296 2473
Fax: 020 8296 3643
More information
National Arthritis Research (opens in a new window) charity with information sheets on both rheumatological conditions and their treatments.
National Osteoporosis Society (opens in a new window)
UK Gout Society (opens in a new window), includes dietary advice sheet.
Online calculator of dietary calcium intake (opens in a new window)
National Ankylosing Spondylitis Society (opens in a new window), includes downloadable comprehensive exercise guidance.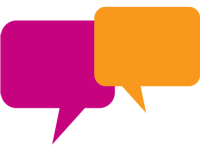 Outpatient Booking Centre
Our Outpatient Booking Centre makes it easier to book, amend or cancel outpatient appointments at our hospitals.
If you need to make, change or cancel your appointment, please call our Outpatient Booking Centre on 020 8296 2968.
For follow-up appointments, please contact the service directly.