The gastroenterology department deals with all aspects of general gastroenterology (digestive system) and hepatology (liver). This includes outpatient clinics and the management of inpatients.
We carry out endoscopies (a procedure used to examine the interior surfaces of an organ or tissue) at both Epsom and St Helier hospitals, with more complex therapeutic endoscopies, such as ERCP (endoscopic retrograde cholangiopancreatography) and stents, performed at St Helier. The department works closely with the gastrointestinal surgical department and specialist gastrointestinal radiologists.
Services offered include:
Gastroenterology outpatients
Viral hepatitis and inflammatory bowel disease services
Gastroscopy
Colonoscopy
ERCP
Liver biopsy
Therapeutic endoscopy
Urea breath testing
Oesophageal manometry
24 hour PH testing.
Our team
Our team consists of five full-time gastroenterology consultants, plus nurse specialists in endoscopy, viral hepatitis, inflammatory bowel disease and upper and lower gastrointestinal cancer. We also have one full-time consultant in paediatric gastroenterology.
Key staff
Dr Pritash Patel, clinical lead for general gastroenterology and upper GI cancer Epsom

Dr A Guan Lim, consultant and Joint Clinical Director for Medicine

Dr Asif Mahmood, consultant gastroenterologist, St Helier Hospital

Dr Simon Moodie, consultant gastroenterologist, Epsom Hospital

Dr Philippa Youd, consultant gastroenterologist, Epsom Hopspital

Dr Sameer Zar, consultant gastroenterologist and clinical lead upper GI cancer, St Helier Hospital.
Opening hours
8am – 5pm, Monday to Friday
Clinics
Dr Howard: Monday, 9am-12.30pm, Sutton Hospital and Wednesday, 9am-12.30pm, St Helier Hospital
Dr Zar: Tuesday, 9am-12.30pm, Sutton Hospital and Tuesday, 2pm-5pm, St Helier Hospital
Dr Mahmood: Monday, 2pm-5pm, St Helier Hospital
Dr Lim: Tuesday, 9am-12.30pm, Epsom Hospital and Tuesday, 2pm-5pm, Leatherhead Hospital
Dr Moodie: Monday, 9am-12.30pm and Thursday, 2pm-5pm, both at Epsom Hospital
Dr Patel: Monday and Wednesday at Epsom Hospital
Contact details
St Helier Hospital
Tel: 020 8296 2340
Fax: 020 8296 3429
Epsom Hospital
Tel: 01372 735129
Fax: 01372 735159
More information
We also do prison clinics in Highdown and Downview Prison - referrals from prisons for viral hepatitis go to sister Laiting Tan (clinical nurse specialist, Tel: 01372 735735 ext 6464).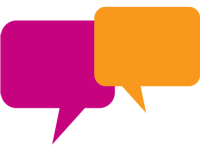 Outpatient Booking Centre
Our Outpatient Booking Centre makes it easier to book, amend or cancel outpatient appointments at our hospitals.
If you need to make, change or cancel your appointment, please call our Outpatient Booking Centre on 020 8296 2968.
For follow-up appointments, please contact the service directly.