Our experienced consultant-led general surgery team offers a full range of assessments, treatment and follow-up for a wide range of surgical procedures at both Epsom and St Helier hospitals, including:
Colonoscopy
Upper GI and endoscopy
Laparoscopic cholecystectomy
Laparoscopic hernia
Thyroidectomy parathyroid
Vascular/arterial/varicose veins.
Key staff
Mr Nicholas West
Lead clinician
Lynette Clarke
Service manager
Location
Epsom Hospital
Contact details
General Surgery POD (For both sites, based at Epsom)
Tel: 01372 735137
Fax: 01372 735288
Outpatient Booking Centre (both sites)
Tel: 020 8296 2968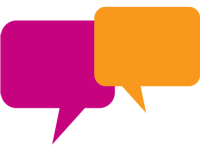 Outpatient Booking Centre
Our Outpatient Booking Centre makes it easier to book, amend or cancel outpatient appointments at our hospitals.
If you need to make, change or cancel your appointment, please call our Outpatient Booking Centre on 020 8296 2968.
For follow-up appointments, please contact the service directly.