Neurology involves the diagnosis and treatment of disorders of the nervous system. Neurologists diagnose and treat impaired function of the brain, spinal cord, peripheral nerves and muscles, as well as the blood vessels that supply them.
The most common illnesses that we assess and manage are headaches, epilepsy, Parkinson's disease, stroke, dementia and degenerative diseases, multiple sclerosis and traumatic brain injury.
We work closely with our colleagues in the Stroke service, Radiology and Neurophysiology and with the Community Neuro Team (therapy services) in the Sutton and Merton region.
We offer both outpatient clinics and an inpatient consultant service.
Outpatient clinics
There are general neurology clinics at Epsom Hospital and at St Helier Hospital Monday to Thursday and a multiple sclerosis nurse specialist clinic on Thursdays at St Helier Hospital.
Key staff
Dr Paul Hart, Consultant Neurologist and clinical lead
Dr Min Htut, Consultant Neurologist
Dr Dominic Paviour, Consultant Neurologist
Dr Caroline Lovelock,

Consultant Neurologist (Epsom only)
Opening hours
Epsom and St Helier hospitals: Monday - Friday, 8am - 5pm
Contact details
You can contact the team at St Helier on 020 8296 3355.
You can contact the team at Epsom on 01372 735030.
St George's Hospital
Kent Ward: 020 7672 1255, ext 4671/4672
William Drummond Ward (stroke): 020 7672 1255, ext 1326/1327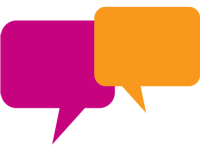 Outpatient Booking Centre
Our Outpatient Booking Centre makes it easier to book, amend or cancel outpatient appointments at our hospitals.
If you need to make, change or cancel your appointment, please call our Outpatient Booking Centre on 020 8296 2968.
For follow-up appointments, please contact the service directly.